Information and News About 3M Combat Earplug Lawsuits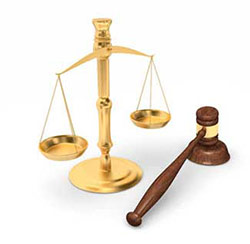 Insider whistleblower testimony confirms that the manufacturer of the Dual-Sided Army Earplug knew they would not work as advertised...READ MORE
Soldiers that have returned home from overseas duty allege their hearing protection device failed them and caused profound hearing injury...READ MORE
Legal findings in a 2018 Department of Justice whistleblower lawsuit against 3M could be the foundation of future hearing protection failure lawsuits...READ MORE
The jury trial against 3M for selling a defective hearing protection device to the US Army will start in March of this year...READ MORE
3M Earplug design defects may have caused them to malfunction when soldiers needed them the most...READ MORE
Soldiers with tinnitus have been unable to assimilate back into society and seek compensation...READ MORE
The number of military veterans with hearing damage from the allegedly defective 3M Dual Sided Army Earplug could reach one million as more and more service members with hearing damage come forward...READ MORE
A soldier's story perfectly reflects that of thousands of soldiers with permanent hearing damage....READ MORE
The company charged the Army almost ten times the amount it cost to make the 3M Dual-Sided Combat Army Earplugs...READ MORE
Tinnitus represents a recurring disability that does physical and psychological damage...READ MORE
3M Accused of Knowingly Falsifying Data And Hiding Evidence...READ MORE
Hearing damage is the leading cause of military disability payments and there are more veterans reporting hearing damage than any other injury ...READ MORE
Soldiers may be referred to an Army Earplug Attorney near them by their local base...READ MORE
Most soldiers never questioned whether or not the 3M Combat Earplugs would work and assumed what 3M told them was true...READ MORE
Soldiers continue to come forward to join the litigation against the maker of their earplugs...READ MORE
An Aearo employee turned whistleblower knew that the redesigned Army Earplug would be too short to work...READ MORE
Over 144,000 soldiers have filed suit claiming 3M knew that the earplugs would not work as advertised yet looked the other way...READ MORE
Over 144,000 soldiers have filed suit claiming 3M knew that the earplugs would not work as advertised yet looked the other way...READ MORE
What started as a single lawsuit by a company whistleblower and the Department of Justice (DOJ) has mushroomed into one of the largest court cases in recent history...READ MORE
Documents show that the company knew that the earplugs would not fit and failed to warn the military...READ MORE
The company had attempted to use a clause that exempts military contractors from product liability lawsuits...READ MORE
US Taxpayers are footing the bill for billions of dollars in military disability income payments every year because the 3M Combat Army Earplug allegedly did not work...READ MORE
Thousands of soldiers claim that they have suffered life-altering hearing damage as a result of trusting their Army hearing protection device...READ MORE
Thousands of veterans with hearing loss are suing 3M for failing to warn them that their earplugs may not fit properly...READ MORE
More soldiers receive disability income payments from hearing loss than any other combat injury...READ MORE
3D printed customizable army earplugs may be coming soon...READ MORE
Court documents often expose what a company was unwilling to publicly admit and that they may have taken advantage of the US Military's urgent wartime needs...READ MORE
The US Army has been under pressure since the 3M Army Earplug allegedly failed, leaving thousands of soldiers permanently hearing impaired...READ MORE
More than 100,000 soldiers have banded together to sue 3M for the hearing loss allegedly caused by their faulty earplugs...READ MORE
Military conflicts in Afghanistan and Iraq were the first to feature hearing protection as standard issue equipment for every soldier...READ MORE
The company claims that they complied with the design specifications that the military gave them...READ MORE
Some soldiers expected hearing loss to be part of being in the military...READ MORE
Thousands of military veterans are seeking compensation for their unnecessary hearing damage caused by faulty earplugs...READ MORE
Working on the flight deck of a US Aircraft Carrier can be as dangerous as being engaged in combat when hearing loss is considered...READ MORE
Thousands of veterans are expected to file suit against the maker of the failed 3M Dual-Sided Combat Army Earplug...READ MORE
Over 100,000 soldiers have signed up seeking damages for their hearing damage...READ MORE
For every US soldier killed by a blast from an IED, a thousand were seriously injured and ten times more than that may have experienced permanent, irreversible hearing damage...READ MORE
Military veterans who have used 3M Dual-Sided Combat Army Earplugs between the years 2003 and 2015 and who have suffered hearing loss, tinnitus, or any other type of hearing damage may want to speak with an Army hearing loss attorney to see if they qualify to file a claim for damages...READ MORE
Soldiers with hearing impairment are contacting and hiring army earplug lawyers to help them file claims against 3M, the maker of the defective Dual-Sided Combat Army Earplugs...READ MORE
The Hearing Loss Association of America offers AA-like meetings where military veterans with hearing damage and others get together to share the ways they deal with everyday life...READ MORE
Private citizens that know of company fraud against the US Government are monetarily rewarded and encouraged to come forward and report what they know to the Department of Justice...READ MORE
Thousands of military veterans from every state in the US have been filing lawsuits alleging that their standard-issue military earplugs malfunctioned and caused them hearing damage including tinnitus...READ MORE
Hearing damage is being blamed on the faulty and defective 3M Dual-Sided Combat Army Earplug...READ MORE
The 3M Dual-Sided Combat Army Earplug turned out not to be the one-size-fits-all hearing protection device that the company promised the military causing hearing damage to thousands of US service members...READ MORE
Hundreds of weapons can cause hearing damage as can certain military support occupations...READ MORE
Thousands of soldiers may have experienced hearing damage as a result of the 3M Dual-Sided Combat Army Earplug malfunction...READ MORE
Another serviceman has come forward and filed a lawsuit against 3M Inc., the maker of the Combat Army Earplug...READ MORE
The standard-issue 3M Combat Army Earplugs failed thousands of soldiers during combat...READ MORE
Suppliers of defective combat protective devices defraud the US taxpayers of millions of dollars and put soldier's lives at risk...READ MORE
3M falsified test results that the military required of contractors that wanted to compete for the Army's business...READ MORE
A Large Jury Award is Needed to Grab Headlines and Alert Hearing Impaired Military Veterans...READ MORE
There are several methods and treatments available to those that suffered a form of hearing loss called Tinnitus during their military service...READ MORE
Military veterans may get help dealing with their hearing-related service injuries through the Veterans Administration and The American Association of Retired Persons (AARP)...READ MORE
Each time news hits the media of another service member that has filed a lawsuit against 3M other injured veterans are encouraged to follow suit...READ MORE
Hundreds of lawsuits have been filed that claim 3M knowingly sold the US Army a defective combat protection device...READ MORE
Not only did the military send our soldiers out to battle with faulty hearing protection, but they also did not anticipate that the enemy would rely on improvised explosive devices as a primary weapon...READ MORE
Auditory Situational Awareness is being addressed by the military and a new electronic device could improve a soldier's hearing on the battlefield...READ MORE
In an eye-opening and heartfelt video, an investigative news team at CBS This Morning interviewed two seasoned combat veterans that had recently returned from Iraq...READ MORE
The Army is testing a new form of an electronic hearing protective device designed to protect a soldier's hearing from loud noises and simultaneously enhance whispered verbal commands...READ MORE
Virtually every military activity exposes soldiers to dangerous levels of noise that could result in hearing impairment...READ MORE
Combat soldiers are returning from the wars abroad with severe hearing damage...READ MORE
When a soldier's hearing protection fails they can lose their mind from the psychological stress of combat-related noises...READ MORE
The time is now to file a lawsuit if you are experiencing hearing difficulty and are a veteran of the Gulf War...READ MORE
Hearing loss comes in varying degrees and affects many returning service members...READ MORE
Service member's hearing loss and tinnitus claims could make it to court later in 2019 or early 2020...READ MORE
3M should be held accountable for failing to warn the military that their earplugs did not perform as advertised and cause hearing damage...READ MORE
Soldiers died from being rendered deaf during combat...READ MORE
Severe members are filing claims against the defense contractor for failing to warn them that their combat earplugs were defective...READ MORE
Of all of the ways we can hurt ourselves losing hearing is the most common and overlooked...READ MORE
Thousands of US military personnel returned home from active duty combat in Iraq and Afghanistan with life-altering hearing loss...READ MORE
Lawsuits are being filed in every state that hosts a military base, alleging that soldiers have experience hearing loss from their standard issue 3M Army Earplugs...READ MORE
Defective earplugs sold to the military by 3M put our soldier's lives at risk...READ MORE
Here are a few examples of recent and typical lawsuits that have been filed against Army Earplug maker 3M...READ MORE
Soldiers are coming forward and suing 3M for failing to warn them that the earplugs they were issued were defective...READ MORE
Thousands of US service members may have lost not only their hearing but also their lives due to the defective 3M Army Earplug...READ MORE
More than 2.7 million US soldiers are receiving benefits for combat-related hearing loss due to the defective 3M Army Earplug...READ MORE
The 3M Army earplug scandal is far from over and is just the latest in the history of companies that try to scam the US government...READ MORE
Over 600 service members, and maybe thousands more, are joining together to present their claims to a Northern Florida Court...READ MORE
Servicemembers that are suffering from tinnitus should contact the base they were assigned to and perhaps file a claim for additional compensation...READ MORE
Hearing loss from the extreme decibel levels a soldier experiences every day can be traced to faulty earplugs...READ MORE
The False Claims Act encourages government employees to spot and report wasteful government spending and defective military safety devices...READ MORE
Treating tinnitus with certain drugs and vitamins can help alleviate the condition's symptoms...READ MORE
---
Let Our Army Earplug Attorneys Help You
Our attorneys specialize in holding large corporations accountable when they've placed profits ahead of safety. Through settlements and winning verdicts, our attorneys have obtained millions for our clients. Let us help you today.
Lawsuits for Defective 3M Earplugs
Filing a lawsuit will allow you to hold 3M accountable for damage it has caused you or a loved one, while also providing real compensation for your medical expenses, suffering and loss. Contact us today for a free consultation.