Widespread Army Hearing Loss and Defective Earplugs: Information for Maine Residents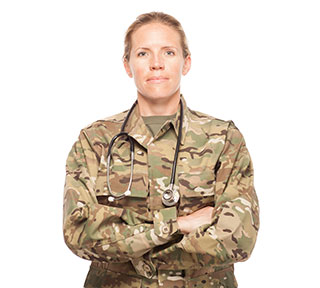 Defective 3M army earplugs have been linked to an increase in hearing loss among American armed forces members in recent decades, including servicemembers from Maine. Whether full or partial, unilateral or bilateral, hearing loss from combat is a major problem among veterans in Maine that affects every aspect of life, from enjoying family gatherings to being able to work. Millions of servicemembers deployed in Iraq and Afghanistan between 2003 and 2015 were exposed to a hearing loss risk as a result of army earplug defects. This page contains full information for Maine residents on the uptick of military hearing loss since defective 3M Combat Arms Earplugs became standard issue in 2003.
Rampant Hearing Loss in Maine Veterans
Hearing loss is a common problem among veterans in Maine and around the country; as of 2015, 1 million U.S. veterans claimed annual disability benefits for full or partial hearing loss as a result of their service, according to the U.S. Department of Veterans Affairs. Yet despite mitigation efforts in recent decades, army hearing loss is on the rise; while the veteran population at large is three times more likely to experience hearing loss than nonveterans, those who have served since 2000 are four times more likely to suffer from hearing loss than others.
In recent decades, the military's awareness of army hearing loss has increased. Why then is the rate of hearing loss among Maine armed forces members also up? A whistleblower's report in 2018 prompted a Justice Department army earplug lawsuit, uncovering a likely source of rampant military hearing loss.
Maine Hearing Loss from Defective 3M Earplugs
The defective 3M earplugs are designed to be used in two different settings: When one end is inserted into the ear, the defective 3M earplugs are marketed as comparable to average earplugs and protect the wearer from chronic noises such as loud engines; when inserted from the other end, the 3M military earplugs are supposedly capable of blocking out high-impact noises of the battlefield.
DOJ Earplug Lawsuit
In 2018, an anonymous whistleblower stepped forward to disclose information that prompted a major Department of Justice lawsuit against 3M. The army earplug lawsuit alleged company officials became aware of design defects in its dual ended army earplugs through internal testing in 2000, prior to marketing the device. Furthermore, the allegations outlined a process of falsifying test results to conceal the potential for hearing loss from the army earplugs, then signing a 2003 contract with the Department of Defense's Defense Logistics Agency to supply millions of CAEv2 units--without ever disclosing the known earplug defect.
This amounts to a violation of the False Claims Act that put millions of armed forces members at risk for full or partial hearing loss. 3M paid a $9.1 million settlement to resolve the earplug defect lawsuit, opening the door for veterans and servicepeople in Maine who developed hearing loss as a result of defective 3M earplugs to seek compensation through filing army earplug lawsuits against the manufacturer.
3M company officials were taken to task for illegally masking a significant problem with its product and then knowingly selling millions of defective earplugs to the U.S. military, which have resulted in widespread hearing loss among Maine armed forces members who served beginning in 2003. No one knows yet exactly how many veterans in Maine may live with hearing loss today as a result of these actions, but the suffering is tremendous, as is the cost to the public in providing veterans benefits.
It is our fervent belief that corporations who betray the public's trust and harm servicepeople in the name of profits must be held accountable for their deplorable actions. Combat earplugs are just one of many contracts the company has had with the U.S. military. Hearing protection falls under 3M's Safety & Graphics Unit, which garnered $5.7 billion of the company's $30 billion in annual revenue in 2016.
Let Our 3M Earplug Lawyers For Maine Help You
Our attorneys specialize in holding large corporations accountable when they've placed profits ahead of safety. Through settlements and winning verdicts, our attorneys have obtained millions for our clients. Let us help you today.
Lawsuits for Army Hearing Loss in Maine
Filing a lawsuit will allow you to hold 3M accountable for damage it has caused you or a loved one, while also providing real compensation for your medical expenses, suffering and loss. Contact us today for a free consultation.