Lawyers Helping Servicemembers from Houston Harmed by Defective Army Earplugs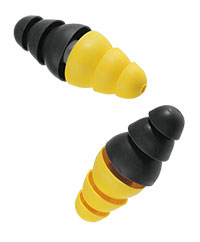 Combat Arms Earplugs, a type of dual-ended earplug manufactured by 3M, have design defects that have resulted in permanent hearing loss for servicemembers from Houston. CAEv2 were standard issue to many divisions of the U.S. military between 2003 and 2015. Evidence from a Justice Department army earplug lawsuit indicates the manufacturer was aware of the defect yet failed to disclose it to the Department of Defense. Veterans suffering from hearing loss in Houston may be eligible for compensation by filing a Combat Arms Earplug lawsuit against 3M. This page provides a comprehensive look at army earplug defects and resulting hearing loss in Houston veterans.
Dual-Ended Earplugs for Combat: Information for Houston Residents
The earplugs in question, the now-discontinued Combat Arms Earplugs Version 2, or CAEv2, were specifically designed to protect from the range of damaging noises encountered in army, from constant engine noises such as those from tracked vehicles or helicopters, to sudden, loud noises, such as those from explosive devices. The "selective attenuation" army earplugs utilize a rocker switch to rapidly switch between modes to offer protection against both constant and acute noises:
Open/Weapons Fire mode: When the rocker cover is open, leaving the hole exposed, Combat Arms Earplugs were supposed to protect from loud impulse noises from battlefield or training explosions
Closed/Constant Protection mode:
When the rocker cover is in the closed position, 3M army earplugs were supposed to protect from ongoing loud engine noises. This mode is most similar to regular civilian earplugs.
Combat Arms Earplugs were standard issue in many parts of the military beginning with the start of the Iraq war in 2003 and were used in both Iraq and Afghanistan until 2015.
3M Army Earplug Defects: Information for Houston Armed Forces Members
3M's army earplugs are only effective when a tight seal is maintained. The shaft of the earplug is not long enough for some ear canals; as a result, the dual-ended earplugs can shift imperceptibly, loosening the seal. The earplugs still look and feel as though they are properly in place, yet they are permitting damaging sounds into the ear canal. Combat Arms Earplug defects ultimately caused many Houston servicepeople to suffer partial or total hearing loss and exposed millions more to a risk of army hearing loss between 2003 and 2015.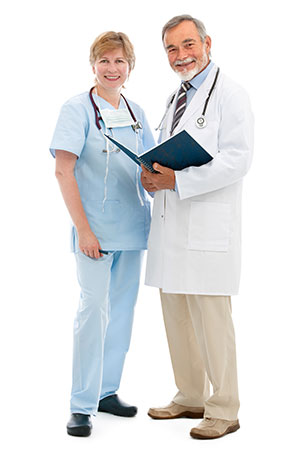 ---
Whistleblower Discloses Fraudulent Earplug Testing
According to evidence produced by an anonymous whistleblower in 2018, the 3M earplug defect was first detected during internal product testing in 2000 by the original manufacturer, Aearo Technologies. (Aearo Technologies was acquired by 3M in 2008.) Test results were apparently manipulated to conceal the dangerous earplug defects. In 2003, at the onset of the Iraq war, Aereo Technologies responded to a Defense Logistics Agency RFP for army ear plugs with the defective Combat Arms Earplugs v2. In that paperwork, the company authorized that its earplugs complied with federal regulations, officials knew to be false. Failing to disclose the known earplug defect to the military constitutes a violation of the False Claims Act. 3M settled a DOJ lawsuit based on these allegations in 2018 for a sum of $9.1 million.
---
Let Our Army Earplug Attorneys Serving Houston Help You
Our attorneys serving Houston specialize in holding large corporations accountable when they've placed profits ahead of safety. Through settlements and winning verdicts, our attorneys have obtained millions for our clients. Let us help you today.
Lawsuits for Defective 3M Earplugs in Houston
Filing a lawsuit will allow you to hold 3M accountable for damage it has caused you or a loved one, while also providing real compensation for your medical expenses, suffering and loss. Contact us today for a free consultation.