Army Earplug Attorneys Provide No-Cost, No-Obligation Hearing Loss Case Review to Residents of Florida
Leading Lawyers for Florida Hearing Loss Claims Linked to Army Earplugs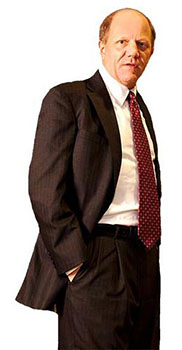 The 3M army earplug lawyers serving Florida residents at The Onder Law Firm have a distinguished track record of success in winning cases against major corporations and achieving justice on behalf of American families harmed by negligence and corporate greed. Our expert army hearing loss lawyers for Florida have helped clients navigate the aftereffects of major product recalls, winning significant on their behalf.
Aware of the grave nature of Combat Arms Earplug lawsuits for hearing loss, this national consumer safety litigation law firm has dedicated its significant resources to providing servicepeople, veterans, and their families in Florida with the best earplug defects lawyer representation available.
Army earplug attorneys believe Florida armed forces members who developed partial or full hearing loss while using 3M earplugs in combat may be eligible for real compensation for lost enjoyment of life, suffering, medical expenses, lost income and other damages suffered as a result of hearing loss by filing a claim against 3M. 3M dual-ended army earplugs put Florida servicepeople at risk for bilateral and unilateral hearing loss, a risk the company has been aware of since 2000.
Army Earplug Lawyers Seek Compensation on Florida Veterans' Behalf
Army earplug lawyers serving Florida believe that filing lawsuits is the only effective method to seek compensation for the harm resulting from 3M CAEv2 army earplugs. The manufacturer must be held accountable for a flagrant violation of law and the public trust, and for causing harm to residents of Florida who give selflessly to their country. At the conclusion of the DOJ army earplug lawsuit against 3M, Frank Robey, the head of the Major Procurement Fraud Unit at the Army's Criminal Investigative Command, said in a statement:
"Today's settlement will ensure that those who do business with the government know that their actions will not go unnoticed. Properly made safety equipment, for use by our Soldiers, is vital to our military's readiness. Our agents will respond robustly to protect the safety of our military."
However, the $9.1 million 3M paid as a settlement for the DOJ earplug lawsuit is a drop in the bucket of its $30 billion in annual revenue. Our earplug defect lawyers for Florida residents are firmly resolved to obtain for clients the compensation they need and deserve, and to hold the manufacturer responsible for the widespread harm its deplorable actions have caused among members of the U.S. armed forces in Florida.
Our 3M earplug defect attorneys will provide a free case review to persons in Florida who developed partial or full hearing loss while serving for the U.S. military in some capacity since 2003. The Onder Law Firm's 3M army earplug attorneys serving Florida provide experienced legal representation without fee unless and until we collect on behalf of our clients.
No Fees Unless We Collect for You - Our 3M Earplug Attorneys Represent Florida Clients on a Contingency Basis
We will represent all persons involved in a Florida Combat Arms Earplug lawsuit on a contingency basis, meaning there are never any legal fees unless we win compensation in your case. Anyone in Florida who developed unilateral or bilateral hearing loss while serving in the military since the year 2003--or is a family member of such a person--is eligible to receive a free, no-obligation case review from our attorneys. Simply contact our firm through the online contact form or the chat feature and one of our army earplug defect lawyers for Florida residents will contact you promptly to discuss your case.
The Onder Law Firm
OnderLaw, LLC is a St. Louis personal injury law firm handling serious injury and death claims across the country. Its mission is the pursuit of justice, no matter how complex the case or strenuous the effort. The Onder Law Firm has represented clients throughout the United States in pharmaceutical and medical device litigation such as Pradaxa, Lexapro and Yasmin/Yaz, where the firm's attorneys held significant leadership roles in the litigation, as well as Actos, DePuy, Risperdal and others. The firm has represented thousands of persons in these and other products liability litigation, including DePuy hip replacement systems, which settled for $2.5 billion and Pradaxa internal bleeding, which settled for $650 million. The Onder Law Firm won over $300 million in four talcum powder ovarian cancer lawsuits in St. Louis to date and other law firms throughout the nation often seek its experience and expertise on complex litigation.